Focusing On The Top Habits Of Mentally Strong People
One of the most compelling and important things that you work towards in life is the mental strength. When you're mentally strong, you can take on the world and not be shaken. If you're interested in getting a place where you're absolutely strong mentally, then focus on the habits of those that exhibit that trait. With that in mind, consider the following habits that are proven to help get you to a top level overall.
The Power of Confidence
Exhibiting confidence can be rough. However, if you focus on habits that can build this, you're going to come out on top. How do you gain this? Well, it starts with affirmations that you push yourself into. If your goal is to have powerful habits, then start with building yourself up before you face the world. Step into your bathroom, look in the mirror and motivate yourself with positivity. Think of what makes you great, find the little things you absolutely love, and speak them out, affirm your place, and hold your head up tall, before you step into the world. You'll find that if you can exhibit a bit of confidence, you will gain mental strength.
Stop Letting Toxicity Ruin Your Life
People that you run into, programs you watch, books you read, and issues that come up in daily life can be toxic. You need to recognize them, and push them away. You need to find toxicity in your life and brush it aside, instead of hanging onto them. Whether it's panic over the coming storms, financial insecurities, or people talking negative, you need to stop them in their tracks. Neutralize issues by stepping away from them, and don't let these things take root in your mind or heart.
Don't Fear Failure, Embrace It
Failure teaches more than success. Chase success, but do not be afraid of failure. Sometimes, failure will teach you the most you need to move forward. Embracing it, and allowing change to help you make moves will make you mentally strong. If you want strength, you need to fail sometimes, and learn from those things. Learn to embrace change, and not fear failure, and you'll make serious gains.
Keep Learning Through Life
Perhaps the best thing that you need to remember is simple, learn. Keep learning. That means that you should read more, keep your eyes and ears open, and try new things. Learn something new every year, and try to do something better for your life. From taking dance classes, or learn how to cook, try to push your mind and body from time to time, and you'll be mentally tough.
The above are just a few habits that you're going to see from the strongest people in the world. Whether you want to climb the corporate ladders out there, or you want to simply be able to stand up against life's storms, you're going to gain ground in whatever you want to pursue. The tips above don't need to be accomplished overnight, so don't panic if you can't do it all in 24 hours. Start with one, and keep pushing, habits turn into lifestyle when you just keep going.
Related posts
A Guided Meditation for the Anxious Mind – The New Yorker
During this practice, we will focus on your body and breathing awareness, in an attempt to soothe the mind. As you let your breathing settle into a steady pattern—eyes closed, arms at rest, palms face up—ask yourself, is that a pain in your forearm? You haven't even done anything yet today. Read more…
6 Tips for Thinking More Positively

(Photo Credit: Andy Atzert/Flickr) So, it stands to reason that thinking more positively (even if you're beginning from a pretty upbeat place) could make a real difference for your career and your life. It's tempting to dive right in when starting to tackle a new project or action item. If you do, the work itself will be more pleasant for you, and your enthusiasm and positivity will leap out at others when you share your ideas with them. Read more…
Inside the mind of Raoul Moat | Books | The Guardian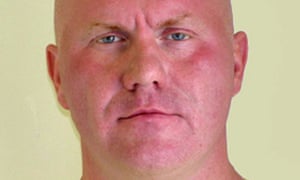 After the shootings, Moat went on the run in the countryside around Rothbury, Northumberland. The manhunt to find him lasted seven days and was one of the biggest in recent history, the police at one point employing the survival expert Ray Mears to help. The story filled every newspaper, the sensationalist coverage dividing public opinion. Read more…
Share and Enjoy